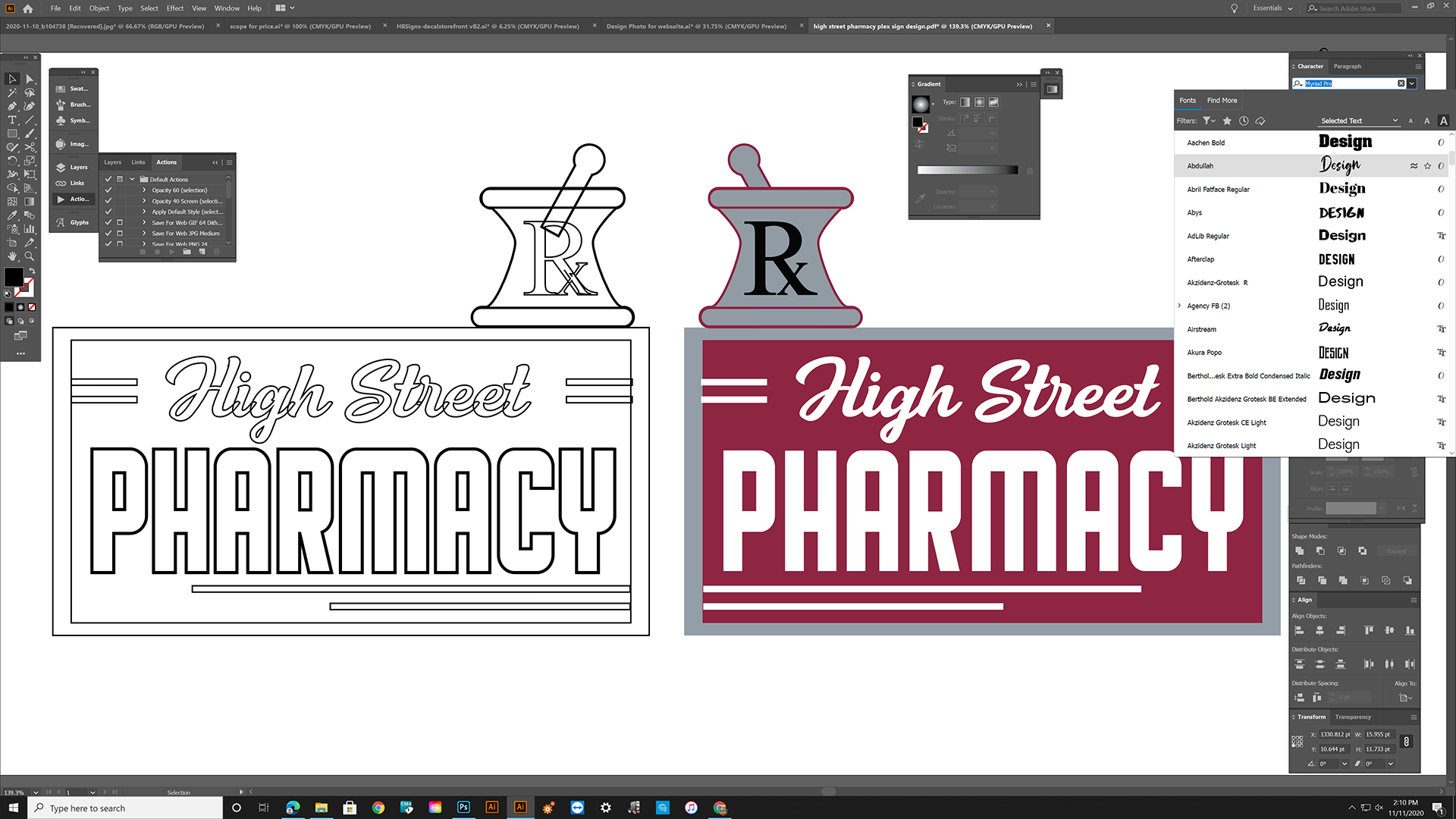 Our experience in successful sign design is here to benefit you! Do you have a grandiose idea for a sign and don't know how to implement it? Great! We are here to help. We can make your dreams a reality. (Up to what the law allows). We can reproduce logos for High quality rendering, or you can sketch something on a napkin and we'll clean that up too. We utilize Adobe and Microsoft products to create our art, so send those general layout files on over. We are here to serve.
Have a general question?
Please contact us for more information.